How exciting! Congratulations to local Blue Mountains authors and illustrators who were awarded highly in this year's CBCA awards.
Firstly, Claire Zorn, who was nominated last year for her debut novel, the Sky so Heavy, took out the Book of the Year honours in the Young Adult category with the Protected. A timely book – dealing with bullying, sibling relationships and the impact of the untimely death of youth – the Protected is raw, real and thoughtful, and well deserving of the CBCA accolades. Previously reviewed here – we loved it too!
Another Blue Mountains winner was Freya Blackwood who was shortlisted in 3 categories.. and won in 3 categories. Obviously, the authors with whom she collaborated were part of the equation, but to to be teamed with the likes of Libby Gleeson and Irena Kobald, Freya must have proven her worth. Having worked with Libby since their first collaboration on Amy & Louis, won a Children's Book Council of Australia Book of the Year in 2007, Freya's talents have continued to shine through in 2015.

'It's the first time in the awards' 69-year history that a single creator has been honoured three times in the same year'. [Three times lucky…]
Freya's beautiful pencil and watercolour illustrations in The Cleo Stories: The Necklace and The Present combine well with Libby's prose to tell a tale many young children will identify with, if they have enough imagination to look for ways to have fun.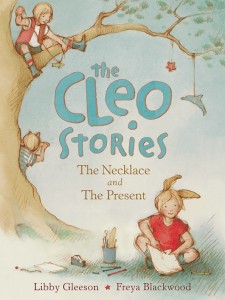 Freya and Libby also paired to win the Early Childhood category with Go to Sleep, Jessie! – a heart warming story of a sister trying to find a way to comfort her little sister.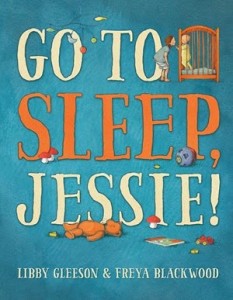 In My Two Blankets, Freya's illustrations combine this time with Irene Kobald's concise prose to reflect a cautious integration into a new culture by a young refugee girl.
The gentle nature of the illustrations, with the repetition of the safety of the blanket, and the slow development of the girls' friendship help to show how new relationships can grow in the face of change; just as Freya works in a different relationship with another author.
# I loved this year's awards, so much much to ponder  – the first time in many I have actually agreed with the judges!
What did you think? Did you agree with the judges for 2015? or were there other more deserving winners?