Awards have been announced for 2016 CBCA Book of the Year!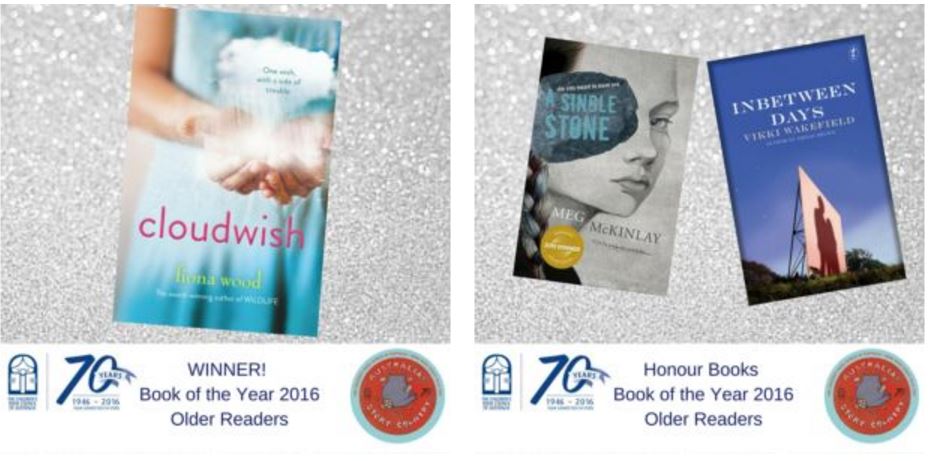 Image source: http://readingtime.com.au/2016-cbca-book-year-award-winners-honour-books/
In the Older Reader's category, Fiona Wood has received the top honour this year- just 2 years after winning the same honour! Alongside her, receiving Honour Book are Vikki Wakefield (who had the same award in 2013 for Friday Brown) for 'Inbetween Days', and Meg McKinlay, whose book A Single Stone has also received many other awards before this one.
You can read Fiona Wood's acceptance speech here: Read Winner's speech from Fiona Wood. Details of other winners and awards can be found at the CBCA site, including popular authors, Morris Gleitzman, Sally Morgan and Emily Rodda.
Many of these are available in the school library  – do  you agree with the awards given? Maybe they'll inspire you to read more from each of these great authors, and others on the Notables list for 2016. If you have read any of these, make a comment here.